Collecting trustful information from people has been over the years one of the most desired outcomes of projects undertaken by NGOs and media. Today, our Lab is proudly launching what we believe can be a contribution to this quest.
Yby is  a new software focused on facilitating organizations to create their own crowd-sourcing platforms. Yby is a collaborative mapping platform. It allows users to draw points, polygons and areas, and associate media content to them.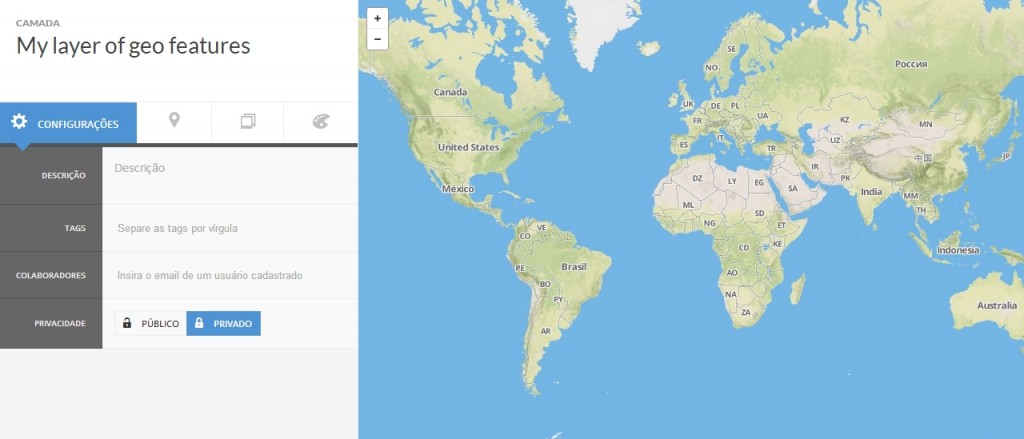 Built to be fast, easy to manage and, of course, beautiful, Yby integrates the most modern mapping technologies into one platform. It gives to your project much more flexibility on levels of collaboration and allow users a great deal of customized reporting.
The platform accepts submission of pictures, videos, text, besides color picking of icons, lines and polygons. Plus importing direct locations into the platform with KML , CSV and GPX formats. One story or content submitted can be related to several geographical features. For example, a user can post a video about a road trip and associated it with locations along the route.
Architecture 
The platform has a decoupled client-server architecture. Yby is a server developed in Node.js that provides an API which allows users to connect with different types of clients, opening several possibilities for new apps to emerge from a same database.
A standard client is available to rapid bootstrap a mapping platform. This client is based on Leaflet and Angular.js, which are Javascript frameworks that do most of the work on client-side, reducing bandwidth load and providing very fast application rendering.
All source-code is open-source and available on GitHub. Please visit our GitHub repository to meet technical details. We will appreciate any form of feedback from developers and users via the issues section. If you see opportunities of partnering with us, please contact us directly.
The partners 
Yby was developed within the Environmental News Innovation Lab – ((o))eco Lab as part of the partnership between Brazilian non profit  O Eco , the International Center for Journalists (ICFJ) and Internews´ Earth Journalism Network (EJN) . Yby was commissioned as a new platform that can be deployed in some of current projects of the three organizations, including our signature geojournalism platform InfoAmazonia.
Testing applications
As we mentioned on previous blog post, InfoAmazonia will soon launch its citizen reporting app. We have already adapt Yby as a first user test to this end. On the next months, InfoAmazonia Ciudadano, will be available on its beta version to be accessed by local NGOs that work with issues related to water in the Amazon Basin.
A more robust test was already done transferring the database of Mapas Coletivos to Yby. Originally created using Ushahidi two years ago, Mapas Coletivos has 550 users registered and more than 200 created.
*Vitor George collaborate