FISL (International Free Software Forum) is one of the world's most important events with a focus on Free and Open Source Software, and the largest in Latin America.
Every year, people from all over the world travel to Porto Alegre, in the south of Brasil, to get to know new free technologies, spread the word about their own projects, and develop new ideas. The forum's participants are students, professionals, activists, government figures, and researchers who all share an interest and passion for free software.
As one of Brazil's primary technology events, the 15th annual FISL presented a unique opportunity to share ecoLab's work with a public that may not have access to it otherwise. VJ Pixel, our charismatic technology director, gave a complete presentation on the Mapas Coletivos project, which in English means "Collective Maps".
Pixel explained how to use the Mapas Coletivos site, the history of the project's development, and the possibilities for its future.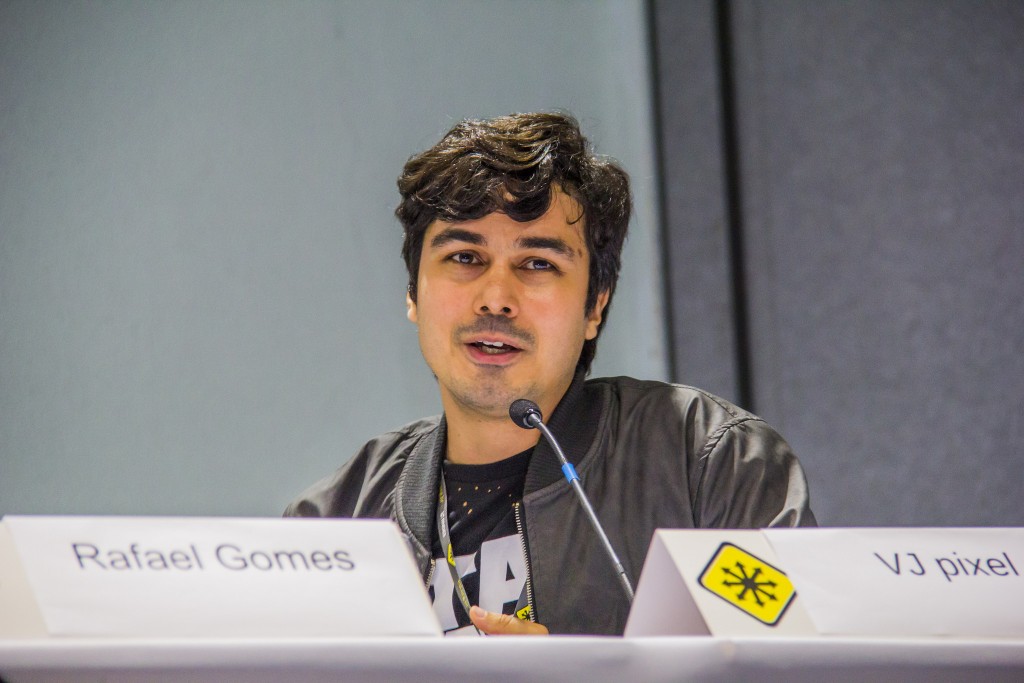 Why is Mapas Coletivos so relevant for the free software community? It is freely available online for anyone to use, and its foundation, yby, is an open source platform that any developer can work on and modify into their own service or product. In fact, one of ecoLab's major goals is to see more and more people collaborate and appropriate our technologies for their own projects. As Pixel said during his talk: "We don't want to keep anything under our wing – we want to collaborate with people".
And he goes on to show how ecoLab's goal for collaboration is already off to a great start. With projects on 4 different continents, the community of developers who are working with ecoLab's technology is growing. This is the type of story that everyone at FISL could relate to- an example of the benefits of free software.
Pixel met 4-5 people who were excited to use YbY when it it ready, and there was another group who pointed out their own mapmaking project that also uses WordPress. Ultimately, our participation at FISL was a success that could lead to new collaborations in the future.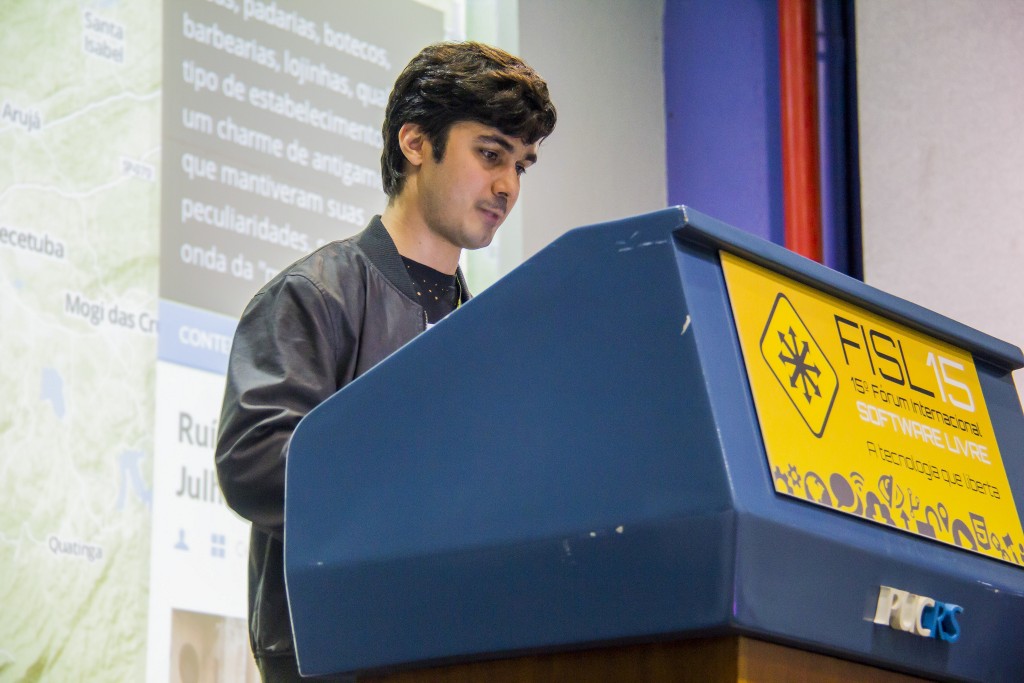 Photos: Guilherme Almeida and Alisson Silveira